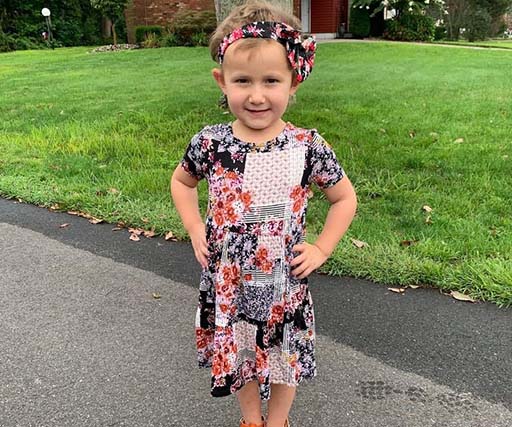 It all started in February 2019 when Kick Cancer Overboard awarded a free cruise to Bermuda to 5 year old cancer warrior Lucia Graf and her family (referred to us by one of our sister charities, the Frances Foundation) at an EIPA (Eatontown Industrial Park) Luncheon.
Ester Jordan, Lucia's grandmother, decided to pay her own way and join us on the cruise.
She enjoyed her time with her family and bonding with all the other free cruise recipients so much that she wanted to help make a difference, and send more people to sea for free.
It was her idea to make beautiful (nautically themed) bracelets and then ask for donations to raise money.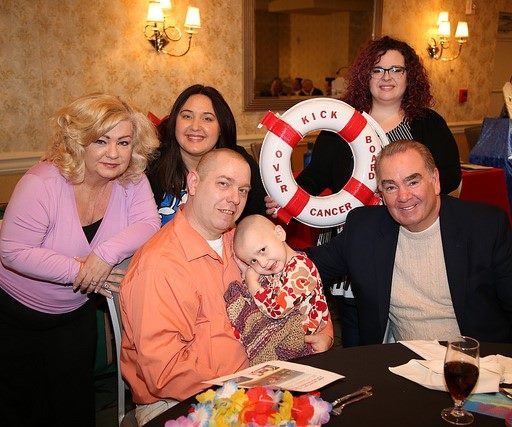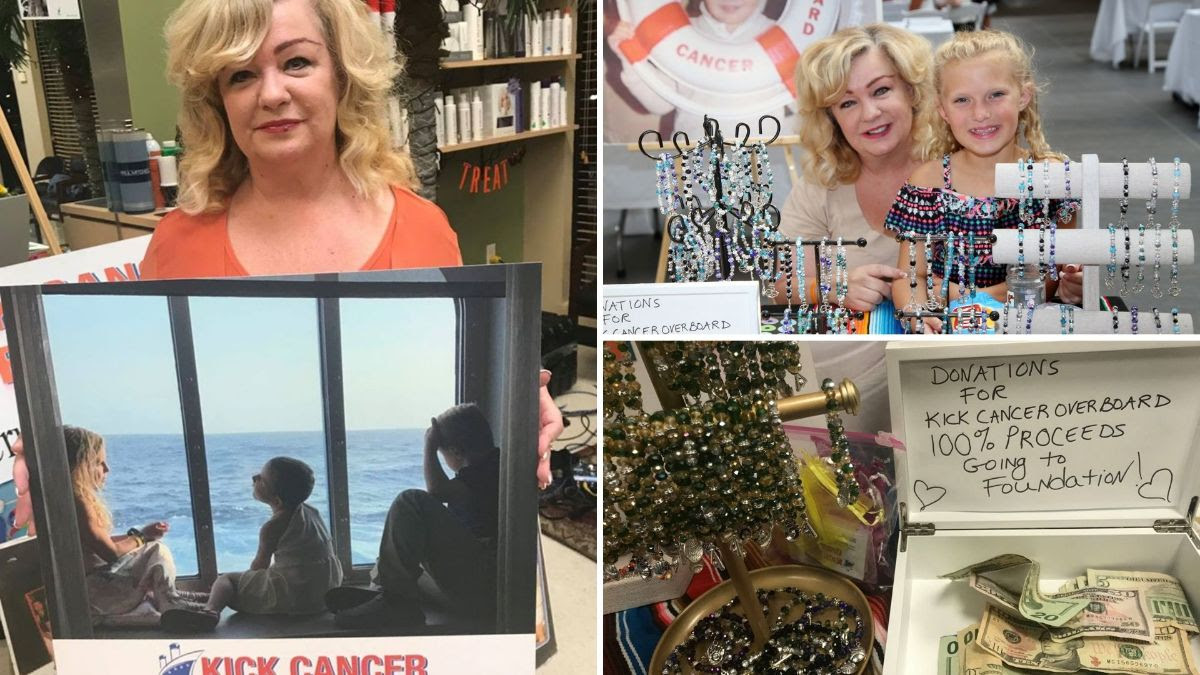 It was slow goings at first, but Ester was not one to give up, and started to approach different businesses with the suggestion (or maybe challenge) to sell 300 bracelets at $10 each and in exchange, THEY would get to surprise a family affected by cancer with a free cruise!
Well, that worked, BIG TIME, in about 15 months, Ester (with the help of some awesome, local businesses) has raised almost $40,000!!!
Our first cruise giveaway was at STANDING OVATION SCHOOL OF DANCE in Brick.
The owner, Michele Wood Hulsart loved Ester's idea (jumped on board immediately) and sold well over 300 bracelets in just a few weeks.
We were able to surprise Lori and her husband and daughters with a free cruise. Unfortunately, Lori passed away shortly after the cruise, but her family has great memories to last them a lifetime.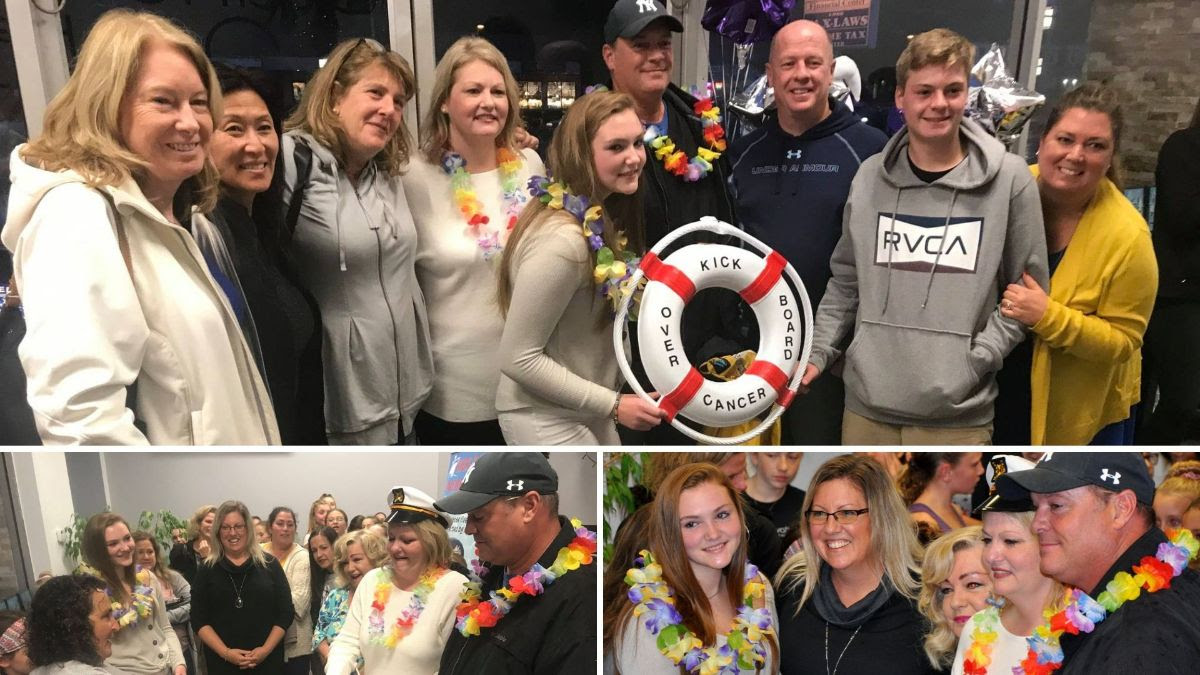 ---
Our next cruise surprise was at HAIR HUT STUDIO in Brick.
Caycee Duncan, the owner and her fabulous team made it all happen .....
Our heartfelt thanks to the Ducey Team (Mayor John Ducey, and council members Arthur Halloran, Andrea Zapcic, and Marianna Pontoriero) for declaring 10/28/19 Kick Cancer Overboard Day!
We surprised 5 year old cancer warrior Brandon and his family with a free cruise, and the following photos speak for themselves...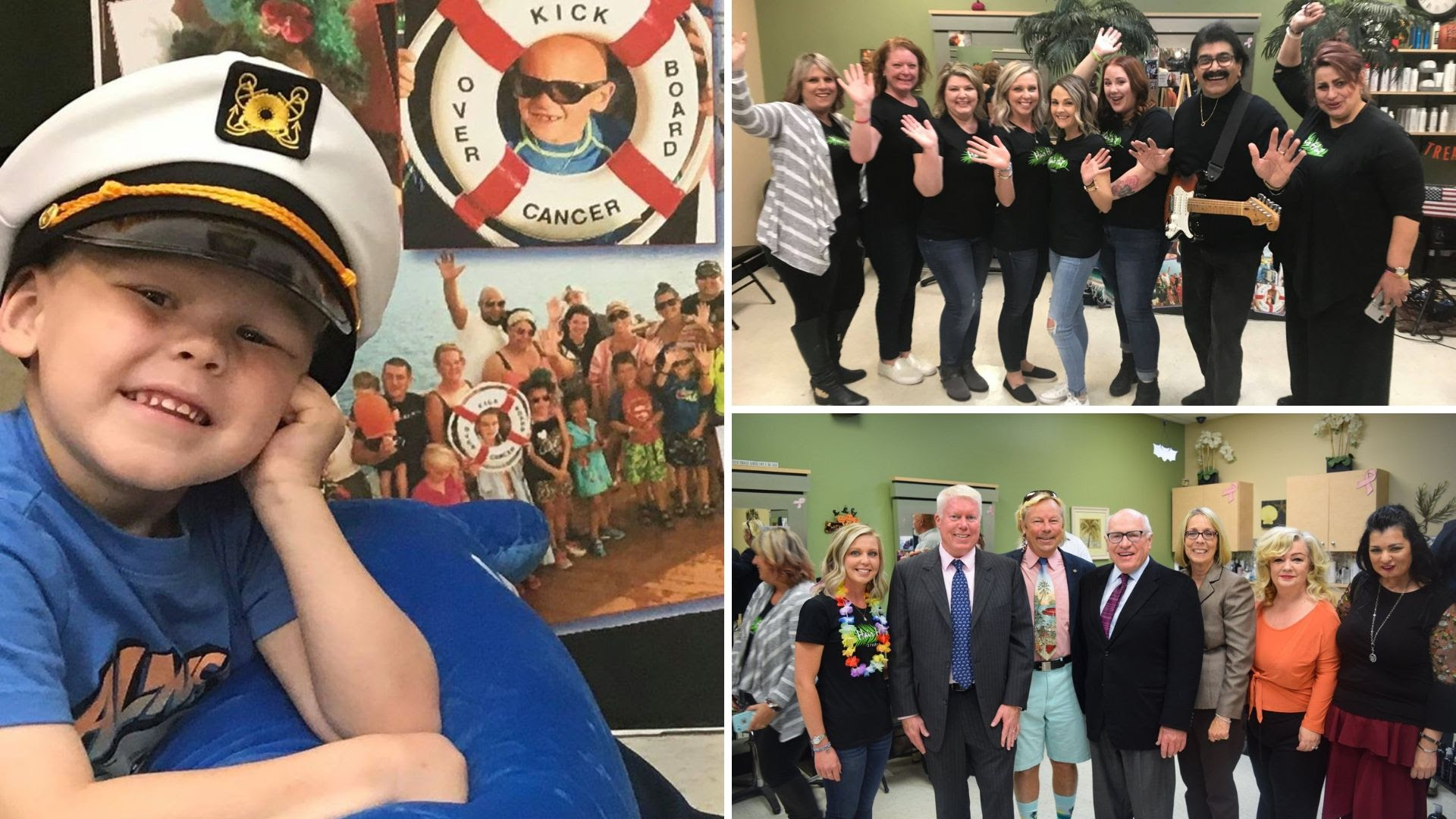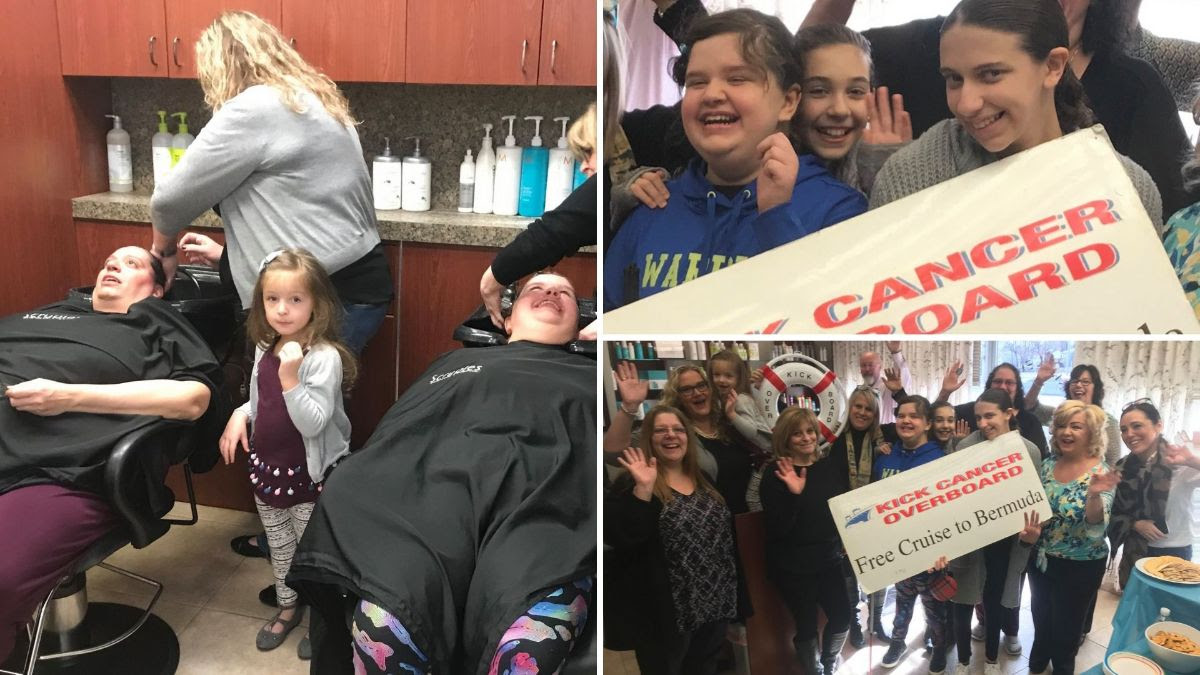 ---
In January, Ester set up a cruise surprise giveaway at MANE STREET HAIR & NAIL DESIGNERS in Port Monmouth. 13 year old cancer warrior Megan was diagnosed with an inoperable brain tumor at age 3, and could hardly believe that pretty soon (instead of packing to go to the hospital) her and her family would be packing to embark on a cruise on the beautiful Norwegian Cruise Ship Encore to Bermuda.
And ... to top it off... everybody received a free makeover, courtesy of Cathy, Donna and their awesome team. They all came in on their day off (Sunday) to help us make a difference and surprise this deserving family.
And in February, Ester Jordan worked together with Ashley Gallo and her fantastic group at STYLE IN ACTION HAIR STUDIO in Manchester.
We surprised 10 year old cancer warrior Matthew and his family.
The timing could not have been better as he just completed his Leukemia treatments.
They thought they were coming in for a free hair cut and walked away with a free cruise.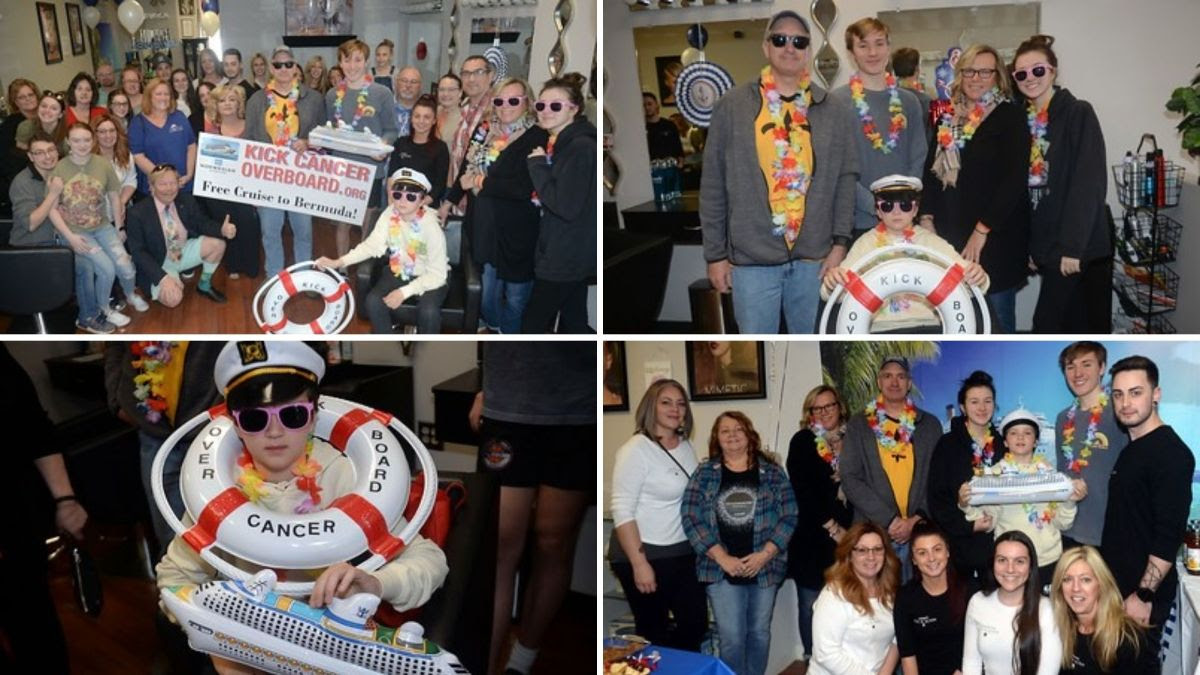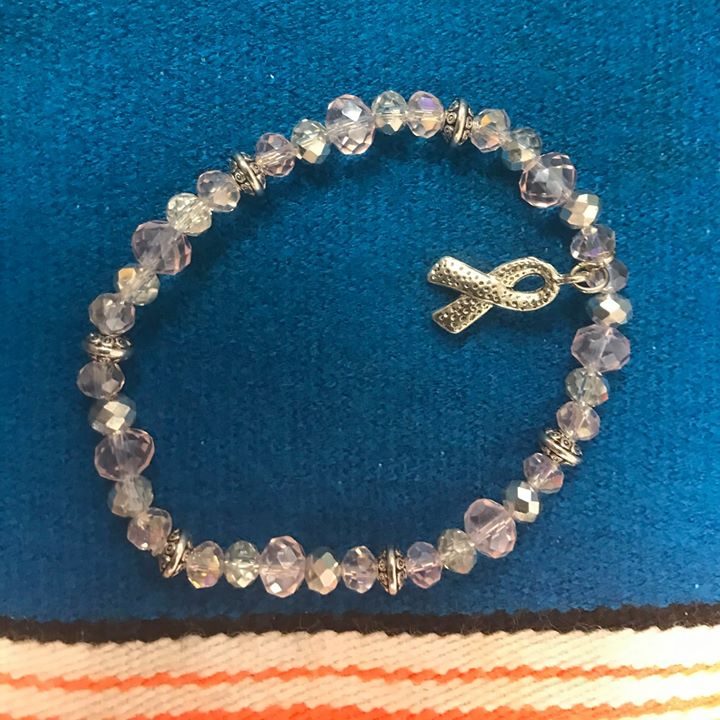 Of course, anybody who knows Ester understands... it doesn't stop there.
She is now working with local schools and was able to recruit a local girl scouts troop to assist her with the making of her beautiful bracelets.
Ester also started a Facebook Friends page and was initially hoping to get 30 friends to sell 10 bracelets, so we could all together surprise yet another family with a free cruise.
Well, that goal was reached rather quickly, and the current total raised by Ester's Facebook friends stands at almost $9000, which means ... soon, we will be able to surprise THREE families!
There are a lot of awesome people in the world, and we appreciate the chance to thank Ester and her village of awesome supporters.
$40,000 raised and immeasurable smiles and memories made!!! One bracelet at a time!!!
On behalf of Kick Cancer Overboard and all the free cruise recipients:
THANK YOU ESTER and TEAM LUCIA!
There have been hundreds of very generous people that have helped Team Lucia, but the following deserve a special mention, as they have all contributed well over $500 (and in some cases $1000s).
You know who you are, and we will never forget...
Thank you so much for helping us Kick Cancer Overboard
Love, Ester Jordan (Lucia's proud Grandmother)
Amnah Abuawad
Donna Stover Nelson
Jay Evans
Wayne and Brenda Kiefer
Amy Alfrey
Vernon Crabtree
Dawn Barreiros
Deneen Hand
Joan Dalton