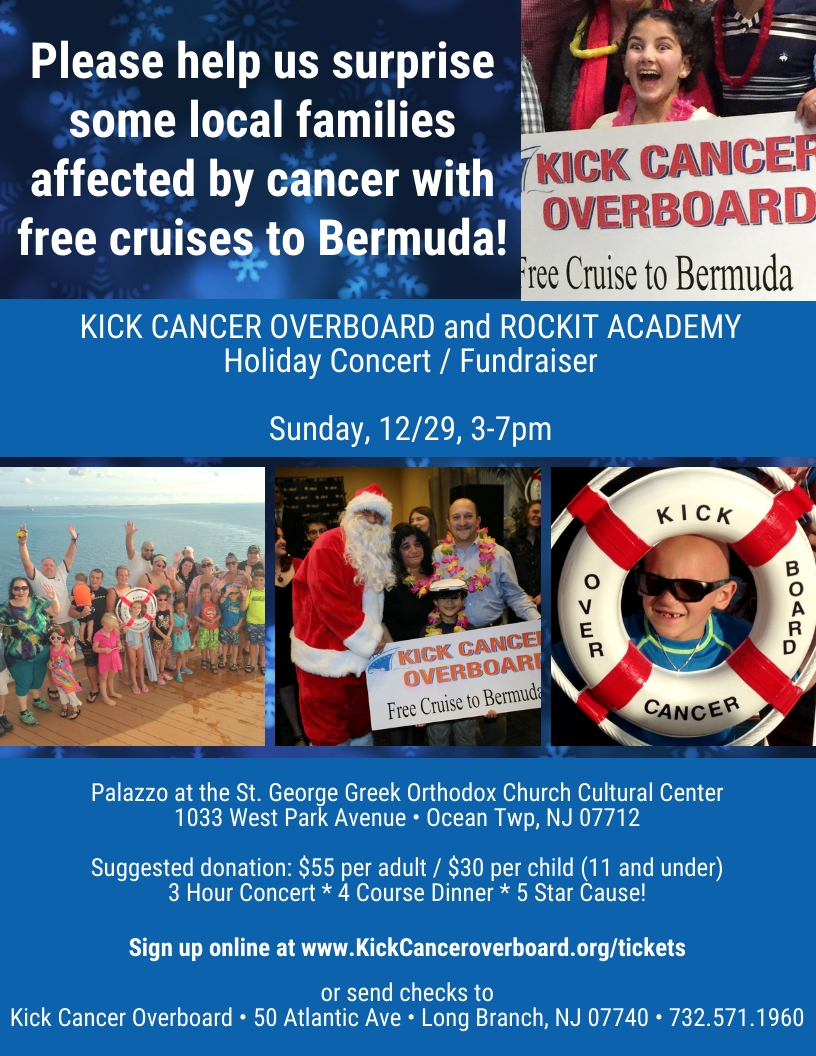 Purchase your Tickets for Our Holiday and Fundraiser.
If you need Adult and Child tickets, put one in your cart then add the other tickets after.
Last year this event sold out, so this year we ask everybody to get their tickets in advance.
NO TICKETS WILL BE AVAILABLE AFTER 12/23 or AT THE DOOR.
Also, to be fair, we decided to allocate the best tables to our sponsors (including supporters that reserve a whole table) on a first come first serve basis.
The cost per table is $600 (for 12 people), and can be reserved by sending an email to kickit@kickcanceroverboard.org