Hello Kick Cancer Overboard supporters,
First and foremost, on behalf of all of us at Kick Cancer Overboard, I hope you and your loved ones have been able to stay healthy during these crazy times.
We had to cancel our call for volunteers for Runapalooza, the NJ Marathon, and our two golf outings.
The NJ Marathon has been rescheduled for November 15th, and then only other firm date is 12/27 for our annual fundraiser concert with the Rockit Academy.
I know we are all getting sick from "cabin fever", but ….
Next time you get bored, sick of not being able to go to restaurants, or complaining just about anything else, please keep in mind ….
that life has become a lot more difficult for many of our cancer warriors and angel families, and keep them in your thoughts and prayers.
One of our all-time favorites is Grace "Cookie" West.
Cookie was diagnosed in 2012 .. and then received a free cruise from us in 2016.
Her face says it all.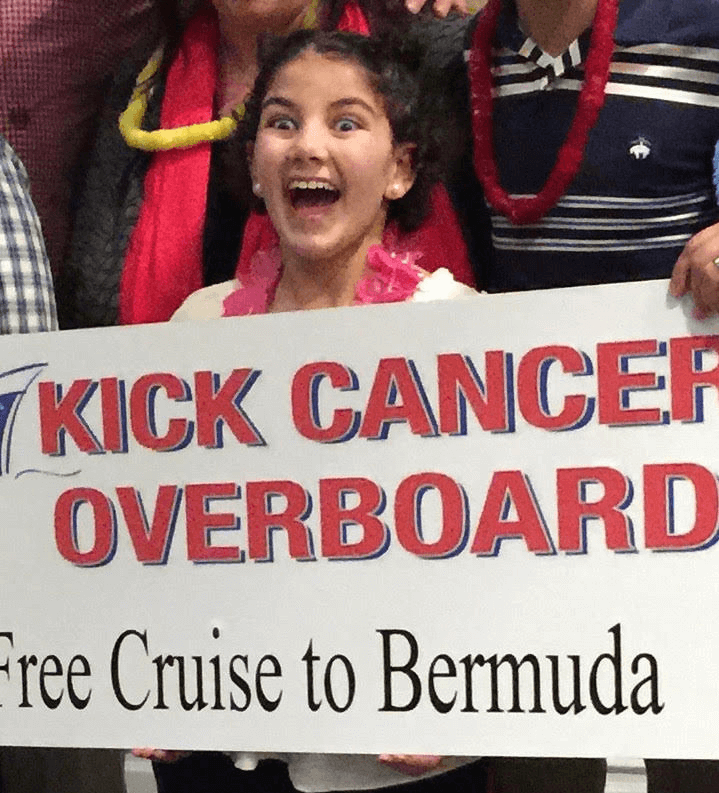 Her Mom Sharon did an incredible job highlighting Cookie's journey, and this truly is one of the best videos I have ever seen. …..
https://www.youtube.com/watch?v=wp007VTzElw
A few weeks ago, Cookie relapsed.
Cookie and her Mom have spent the last two weeks in the city for treatment.
Please keep them (and all of our KCO cancer warriors and angels) in your thoughts and prayers.
Think of them, next time you get frustrated because you can't find anything good to watch on TV, or your Hamburger is overcooked, or you had to cancel your vacation!
And now that many of us have a little bit of extra down time, allow me to make another suggestion….
Many of us, during these crazy times, after binge watching six different shows …
are now looking for more productive ways to spend our time!
Depending on where you are in your career, how old you are, and your general plans, dreams and hopes for the future …
And you might just consider giving some thought to you retirement, estate planning –
Even legacy planning, can actually be quite exciting!
My wife and I did just that and so did co-founder DonnaLyn Giegerich and her husband Tom Zapcic (our KCO photographer)
We worked on and ensured a contingency plan for KCO and also decided to allocate some of our inheritance to KCO to send people affected by cancer to sea for free until perpetuity … or until there is no more cancer….
And just in case you need some guidance:
We both served on board for the EMACC and then became friends and customers.
Ryan and his wife Michela every year also have recruited close to 100 people for Kick Cancer Overboard to volunteer at a fluid station for the NJ Marathon, and have made many financial contributions over the years.
They are all around awesome people and will gladly help you should you need any assistance with your retirement / estate / legacy planning.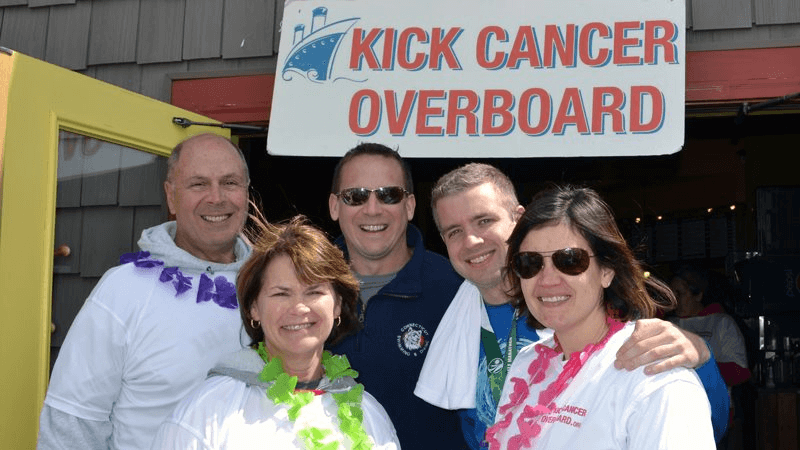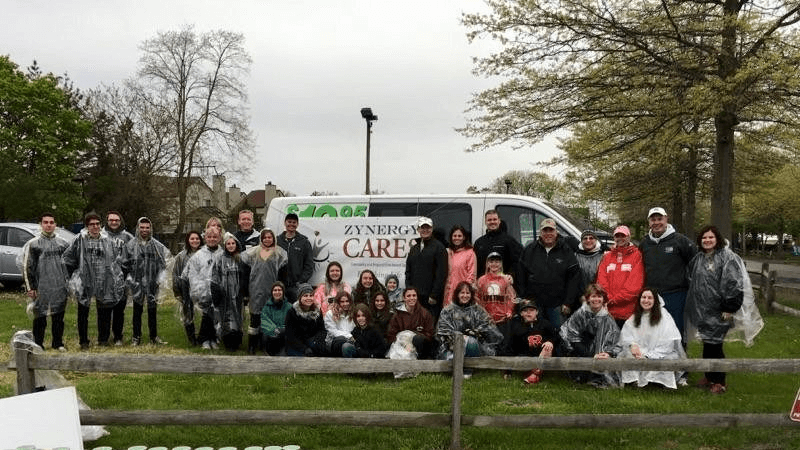 Another great inspiration is Al Aloisi, whom I have known for decades as well.
Al is a Renaissance Man…
He is the founder of Alfred Aloisi Associates
https://aafinancial.com/ as an insurance broker, a tennis coach and instructor at Monmouth Regional High School, a pianist at many local events, a successful mode and the author of a website dictionary of Homophones used worldwide by anyone teaching or learning English:
Whether you know or don't know what a homophone is, take a look: https://www.homophone.com/
Having learned English as a second language, I can assure you, there are not many other languages with Homophones!
BTW, Al is 85, a cancer survivor himself and when Al's mother-in-law passed away (from cancer!), he and his wife Nancy …. rather than asking for flowers, asked for donations to be made to Kick Cancer Overboard.
Thank you Al and Nancy.
It's just a thought …
Thank YOU for letting me share my thoughts with you, and giving some thoughts on how to best use some of your downtime …..
And please keep our cancer warriors and angels in your thoughts and prayers.
Thank you ALL.
 Ted