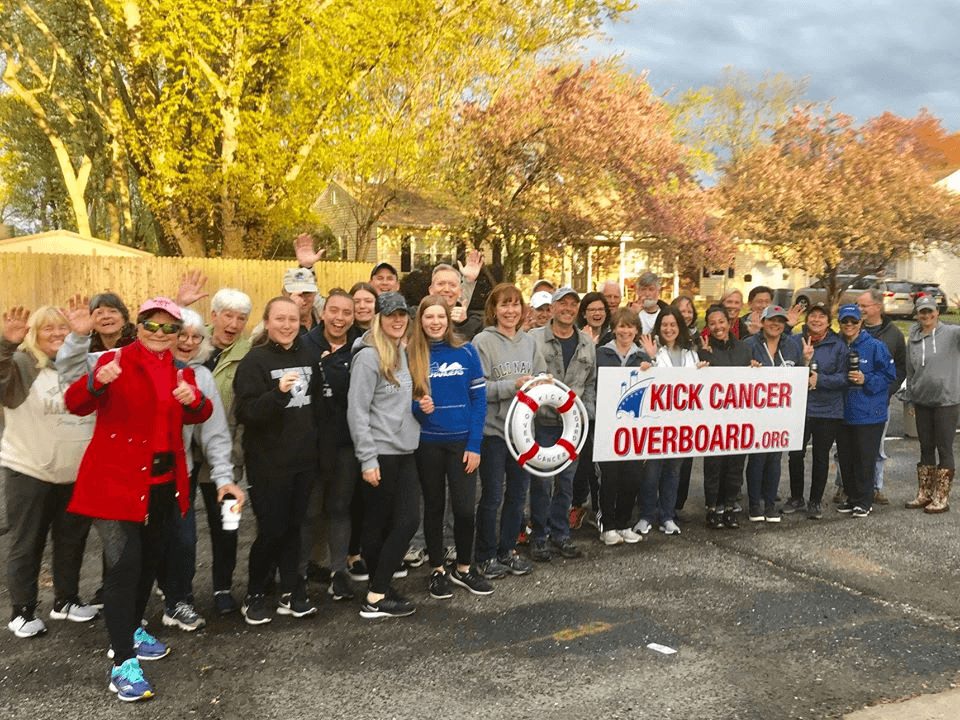 News and Ideas For You
June 1, 2020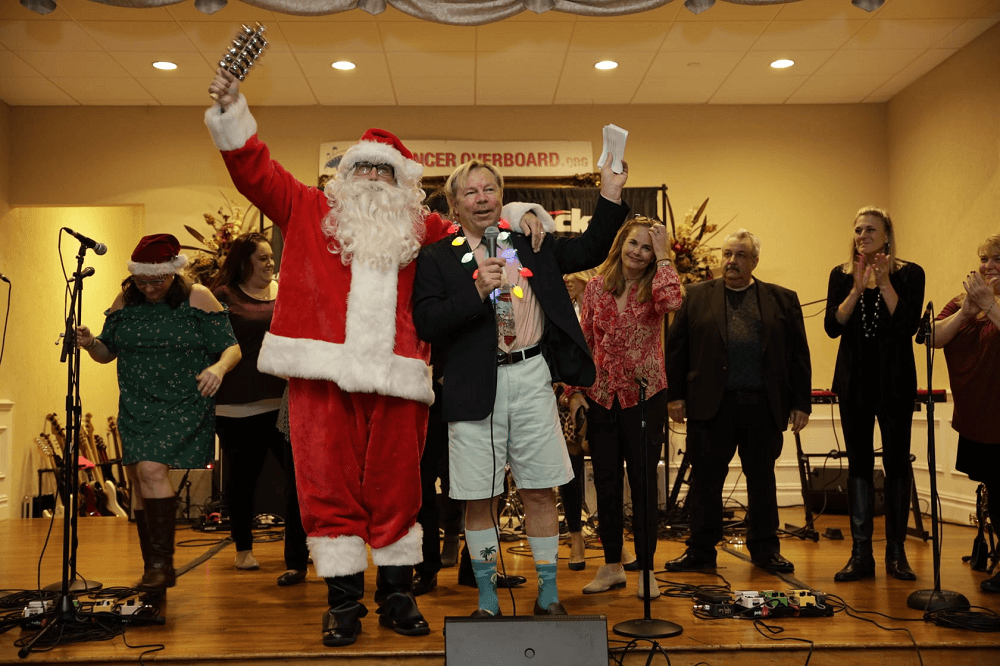 Happy Holidays from Kick Cancer Overboard and Rockit Academy
December 28, 2020
Dear Friends and Supporters of Kick Cancer Overboard,
First and foremost, we hope you have all been able to stay healthy and well during these crazy times. As most of you know, we had to postpone our Annual Kick Cancer Overboard cruise to September 20, 2021. We also had to cancel our two golf outings, and our participation with the NJ Marathon and Runapalooza was not possible, since they were both cancelled.
Our year end fundraiser and concert with Rockit Academy is still scheduled for December 27th, but we might have to cancel/postpone that as well.
Contrary to other not-for-profit organizations our expenses are very small, as we don't occupy an office or have any other major expenses.
The same can't be said for one of our sister charities, the ROCKIT LIVE FOUNDATION, as they are trying to keep their concerts going (virtually) along with their scholarship programs.
The Rockit Live Foundation and Bruce Gallipani the founder have been avid supporters of Kick Cancer Overboard and thanks to their donations and the support of the entire Rockit Family we have been able to send over 20 families affected by cancer to sea for free!
It's time to give back and support them!
Please take a look at the email below I received from Bruce.
I hope to see you all tomorrow (SATURDAY, 1pm) as we enjoy a virtual concert of your favorite songs of the 70's along with Led Zeppelin's IV in its entirety.
Rock On!
Ted
Kick Cancer Overboard
P.S. Please also keep in your thoughts and prayers two young KCO free cruise recipients who earned their angel wings very recently: Will and Gus
Dear Rockit families and friends, We hope everyone is safe and healthy during these uncertain times.
To say the least, 2020 has been a very trying year for all of us. Adapting to new ways of life and communicating in a different fashion has presented new challenges. Live music is now more important than ever, and the Rockit Academy is working to provide a safe place for social connection and musical development. We have been doing our best to keep young musicians engaged through virtual lessons and master classes. We were able to do this with the love and support from Brookdale Community College and our Rockit families and friends. However, like many other nonprofit organizations, the Rockit Live Foundation is struggling with resources to keep our mission and music education alive.
We are proud to announce our upcoming Rockit Academy concert streaming live from the Brookdale Community College campus on November 21st at 1pm on the Brookdale Television Facebook page. Rockit musicians will be performing your favorite songs from the '70s and the Led Zeppelin IV album in its entirety. This live performance will kick off our 2021 Scholarship Campaign so we may continue to reach all aspiring young artists at every level of economic status, with a focus on those less privileged. At the Rockit Academy, we believe that music is the international language that bridges all cultures.
Your support is a key element to our success and functioning as a music school. The Rockit Academy has set a campaign goal of $20,000. These donations will contribute to our 2021 scholarship fund, which will support up to 10 young musicians. Help us keep our mission on path by giving young musicians the opportunity to share their talents with the world. If you are able, please consider making a tax deductible donation via the Rockit Academy website:
With your contribution of:
$100 or more, receive a Rockit Academy T-shirt (please include size T-shirt)
$250 or more, receive a Rockit Academy T-shirt and hat (please include size T-shirt)
With your contribution of:
$100 or more, receive a Rockit Academy T-shirt (please include size T-shirt)
$250 or more, receive a Rockit Academy T-shirt and hat (please include size T-shirt)

If you are unable to make a donation at this time, there are many other ways you can support us! You can advocate for us by sharing our mission of live music education with a family member or friend. Additionally, you can follow and mention us on social media. And most importantly, show your support of our musicians who have worked so hard by tuning into our livestream on the Brookdale Television Facebook page. This would mean the world to us.
Since the inception of the Rockit Live Foundation, we have provided thousands of music lessons and band classes. Our students are given live performance opportunities, which instill confidence and team skills, and prepare them for prestigious music colleges throughout the United States. As we struggle and work our way through this pandemic, we are unable to perform for live audiences and collect revenue from ticket sales, but by joining our campaign we can keep music in the lives of young musicians.
During these trying times, music has the ability to heal and bring people together. It creates a sense of belonging and participation, especially for today's youth during these times of isolation. Let us come together as a community to keep the power of music alive. The Rockit Live Foundation is eternally grateful for your support and we look forward to the opportunity to enjoy live music together in the future.
Thank you for your support,
Bruce Gallipani
Executive Director
Rockit Live Foundation